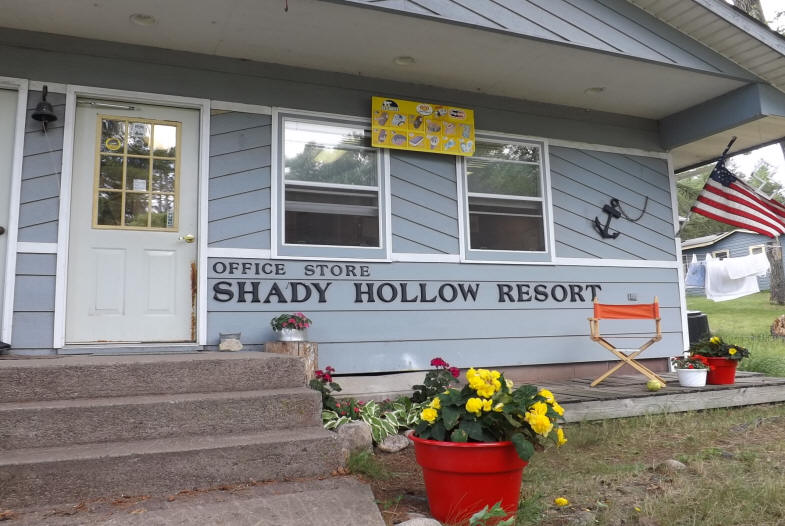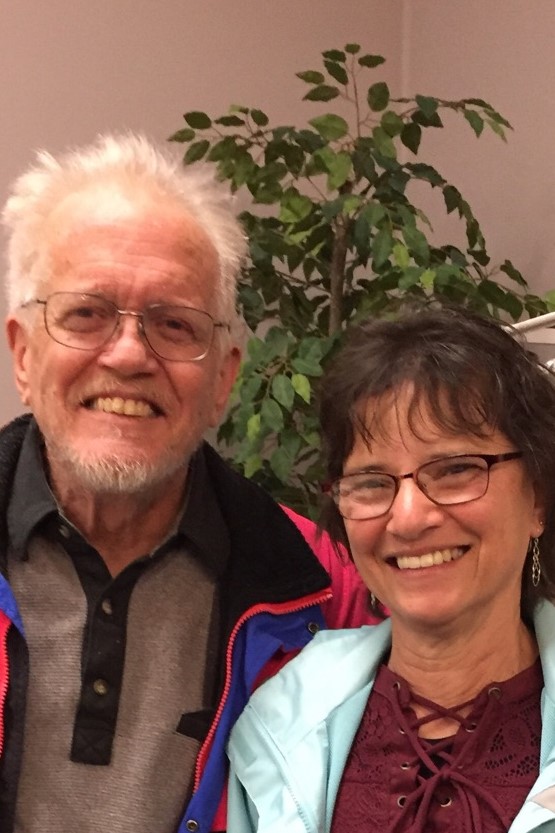 In the Spring of 1994. Rick began looking at resorts around the northern lakes areas. Diana knew exactly what she wanted and had written down a short list of the ideal property requirements.. One of them being that the resort they buy must be small enough to run themselves. Early in his search, Rick came upon a little resort in the small town of Pillager, MN. At that time there was only 4 cabins and 2 trailer homes on the property. He liked what he saw and went home to share the news with Diana. Hearing that Rick believed he had found a resort that fit Diana's wants, the couple set off to Pillager, MN. Upon arriving at the property, they parked atop of the great Shady Hollow Hill, and stepped out of the car. Diana took one good look around and said, "This is it." The couple became the proud owners of Shady Hollow Resort in May of 1994.
The summer of 2021 marked their 27th year as resort owners and Shady Hollow Resort continues to be family run. Now with 8 Rental Cabins on property, the Dodges have brought the resort a long way from when they bought it. Over the years, improvements as well as priceless memories have been made and continue to bring joy and light to the Dodge's dream. Their daughter Adrianne was married along the shore of the resort on July 4th, 2001 to a wonderful man she had met and grew to love over the course of the many summers his family vacationed here from Chicago, IL. Adrianne, her husband, and their three boys live just minutes from the resort The boys look forward to spending their summer days at Shady Hollow. As they grow older they are more and more helpful to their grandparents. When they aren't helping out, they are busy making their own summer memories at Grandma & Grandpa's. One of their favorites is seeing old friends that come back to the resort each year, and making new friends with those who are visiting for the first time. Guests would all agree that the kind, well mannered boys are a lovely addition to all that Shady Hollow Resort has to offer. Alex, her husband, and their three children came to visit from San Diego each year, and now live in Pequot Lakes.
About Sheila:
"Whether you stay with us for a few days or a week, you'll probably notice this friendly face. She'll be working in our Lakeshore Restoration area, or in the many other gardens throughout our grounds. Or perhaps, occasionally, enjoying an arts n' crafts project with the kids at the beach. Her name is Sheila. Recently retired after 20 years as a special education teacher's aid in the Brainerd  school district, she continues her "summer tradition" as part of our Shady Hollow family. At one time, Sheila, her husband Rick and family of four boy vacationed here from Chicago. After five years of vacations, growing to love this place, the family pulled up stakes in Illinois and headed north. Since the fall of 1999, they have been our neighbors, just around the corner. Sheila's family and the Shady Hollow family become happily blended when our kids married on the shores of Hardy Lake in July 2001. That blending has blessed both families in many ways; but mostly with three wonderful grandsons who often join us for summertime fun here at the resort. So if you see her pass by with a wagon full of flowers and shovels, or driving the golf cart full of cabin supplies, feel free to stop and say Hi. She will cheerfully answer questions or share information about our resort, the surrounding area or help you with needs you might have in your cabin.
Community Involvement
Volunteer:
Habitat for Humanity
Relay for Life
Chamber of Commerce
Winter Wonderland
I am a runner so I run in charity events: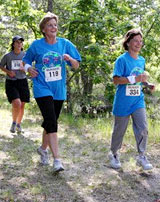 Brainerd Arboretum Sour Grapes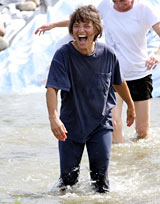 Special Touch Ministries Mud Run