CAMPING - Bring your family and friends for a Group Camping experience
Our small campground is a great place for group camping; the sites all back up to the tree line, however our focus is on using the lake and free access to kayaks, canoes, paddle boats and paddle boards. each site includes a picnic table, fire ring, water and electric.
We have hot showers and flush toilets.
The campground is always clean and well lit.
The swimming beach is close by for your use.
Our camp sites are small. We can accommodate only pop up size campers, pick up campers and tents.
No air conditioning use.
Campground Rates (per tent/camper):
Summer
$50.00 per night weekdays
$125.00 per weekend-up to 3 nights
$150.00 Holidays and NHRA weekend up to 4 nights
May and September Special:
Camping $40.00 per night weekdays-not Memorial Weekend Includes non motorized rentals (Kayak, canoe etc.)
Rental Policies:
Check out-10:00 am
Check in- 2:00pm
You are responsible for entire stay.
We do not give refunds due to conditions beyond
our control. No air conditioner use.
Rentals:
Motor $10.00 hr includes gas
New Pontoon boat $25.00 hr includes gas
Life Jackets $1.00 day
Firewood:
Please DO NOT bring your own
The department of Natural Resources and U.S. Forest Service asks that you not transport firewood to help curb the spread of the invasive gypsy moth and ash borer. Firewood $5.00 bundle. You are welcome to scavenge for firewood, please ask before doing so.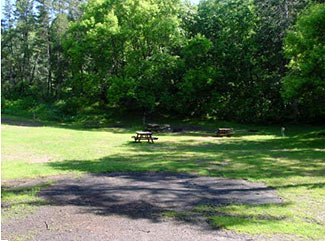 "My family and friends have stayed at several different resorts in the past but once we stayed with you at Shady Hollow we knew we found the place we were going to return to year after year. The lake is perfect for all the water sports (skiing, tubing, knee boarding, fishing, etc...) that my family enjoys so much. We all enjoy the free use of your toys on the beach and especially the blue floating raft that the kids can swim out to and jump off. On our walls proudly hangs the picture frames our kids made during craft time our first year staying with you. I can not express how incredibly excited the kids were last year when we arrived and the rock they all signed and set at your store door steps was still there from two years prior. Your hospitality and kid friendly atmosphere makes your cozy quiet resort the perfect family vacation spot. We all look forward to visiting you again in August!!!!!"
Paula R