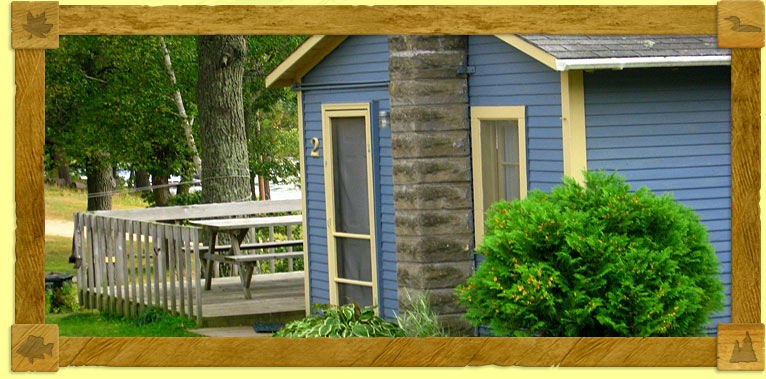 Cabin 2 "The Bird's Nest"
When you sit on the deck you can see the beautiful setting of the resort and lake. It feels like you can watch the world go by; the families at the beach, children building sand castles, kayaking, enjoying the lake. Quiet campfires and watching sunsets and sunrise.
The cabin is rustic and charming; no air conditioning, however it has ceiling fan, full bath including whirlpool bathtub and full kitchen.585 Square Feet · 2 Bedrooms - 1 queen bed, 1 full bed · Gas Fireplace · Full Bath · Whirlpool bathtub · Sleeps up to 6
This cabin is currently available for the full summer 2024.
SUMMER
MAY & SEPT.
Weekly
Weekend
Weekly
Weekend
Cabin 2
$900
$700
$675
$525
Spring and Fall Rates
Before June 15 - 25% off Summer Rates
After August 20 - 25% off Summer Rates
Rates are subject to change.